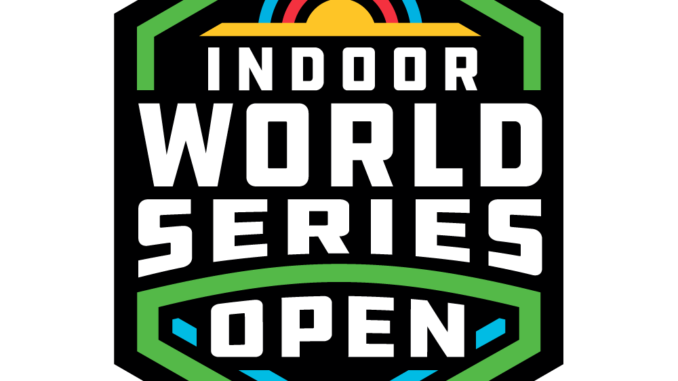 Íslandsmeistaramót Innanhúss 2021 og Íslandsmót Öldunga 2021 eru fyrstu mótin í heiminum sem samþykkt voru sem hluti af WorldArchery Indoor World Series (IWS) Open Ranking.

Gert er ráð fyrir því að mun fleiri mót verði hluti af IWS Open á heimsvísu, þó að Íslendingar hafi verið fyrstir. Líklegt er að skiplögð verði einhver viðbótarmót á Íslandi með þeirri ætlun að tengja þau við  IWS mótaröðina.
Fyrirkomulagið fyrir keppendur er auðvelt. Undankeppnis skor (60 örvar) úr móti sem er skráð sem hluti af IWS mun gilda bæði á mótinu sem keppt var á og til ranking lista IWS. Engin viðbótar gjöld eru umfram þátttökugjaldið á Íslandi af slíkum mótum fyrir keppendur.
Hægt er að lesa meira um IWS hér https://extranet.worldarchery.sport/documents/index.php/Events/Indoor_World_Series/2021-22/INDOOR_WORLD_SERIES_2021-2022.pdf
En hér eru helstu upplýsingar um IWS og Open Ranking.
For your score to be valid for the Indoor World Series open ranking, you need to register and physically attend a registered event, listed here.
a. An open ranking based on 60-arrow qualification scores, using each athlete's best three results across the season. Everyone who competes receives an open ranking
World Archery will produce an overall open ranking list, ranking all participants, that attended any stage, or registered event by their highest three (3) qualification scores (first 60 arrows) achieved in the season for all categories listed below. There will be no separate rankings issued for age groups.

Barebow women
Barebow men
Compound women
Compound men
Recurve women
Recurve men

A maximum of one score can be registered per event of the Indoor Archery World Series or per registered event.
Privacy Policy https://worldarchery.sport/privacy-policy
Verið er að íhuga að halda Íslandsmeistaramót innanhúss 2022 og Íslandsmót U21 2022 aðeins fyrr en venjulega til að geta mögulega komið því innan tímaramma Indoor World Series mótaraðarinnar. "Events shall be held between 01 November 2021 and 06 February 2022".