The Fareo Islands U21 women team beat the Icelandic U21 womens team 6-2 at the Icelandic Open Championships

The tournament was held in Bogfimisetrid archery center in Reykjavik Iceland 16 of february.
The Fareo Islands have participated regularly at the largest Icelandic events in the past but this was the first time they brought a team to the event.
The Faroese junior women's team was made up of Rebekka Lindudottir Olsen, Ronja Rasmussen and Tóra Dinna Reynskor. A team is made up of the 3 highest scoring individuals from each country during the qualification round.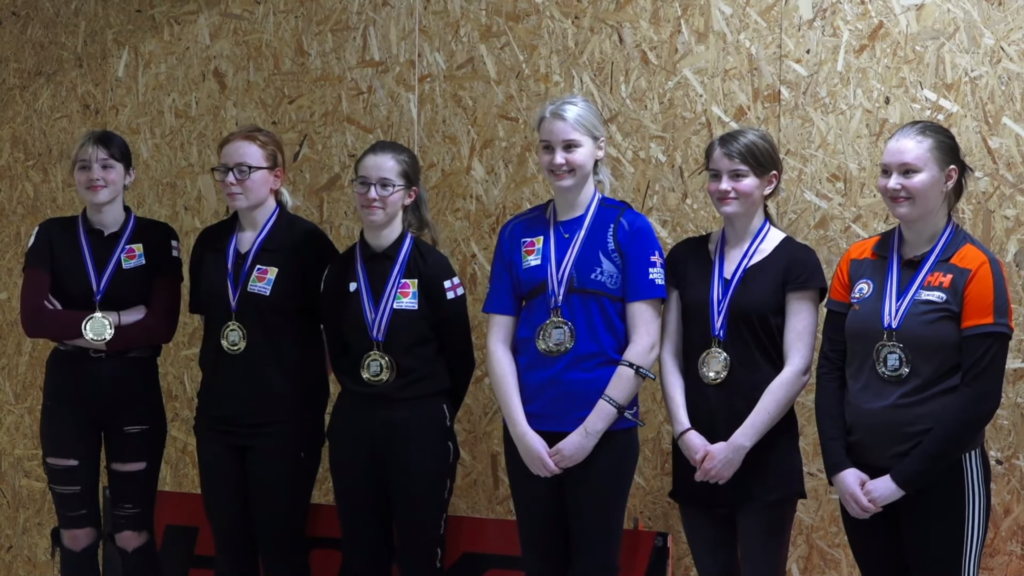 The Faroese girls had a higher total qualification score and they started strong with a 43-33 end giving them a 2 point lead after the first end. The Icelandic girls won the second end 47-42 and tied the match 2-2. The third went to the Faroese team 51-44 giving them a 4-2 lead. The last end there was only 1 point difference 45-44 for the Fareo Islands giving them a win of 6-2.
Marín Aníta Hilmarsdóttir, Halla Sól Þorbjörnsdóttir and Lilja Dís Kristjánsdóttir made up the Icelandic U21 women's team.
The entire U21 women's match can be seen here.
The Fareo Islands team also picked up 3 individual bronze medal matches.
JÓGVAN MAGNUS Eggaba Andreasen got bronze in recurve master (50+) men.
REBEKKA LINDUDÓTTIR Olsen got a bronze in recurve U21 (Junior) women.
SIGFRÍÐUR GAARDBO Lützen got a bronze in recurve U21 (Junior) men.
The Faroe Islands did not have a men's U21 team at the event but they had 1 master (50+) competing so a combo team of 1 master and 2 juniors (U21) from both countries was made up to have a friendly match.
The Icelandic team beat the Faroese team in the improvised mens match 6-0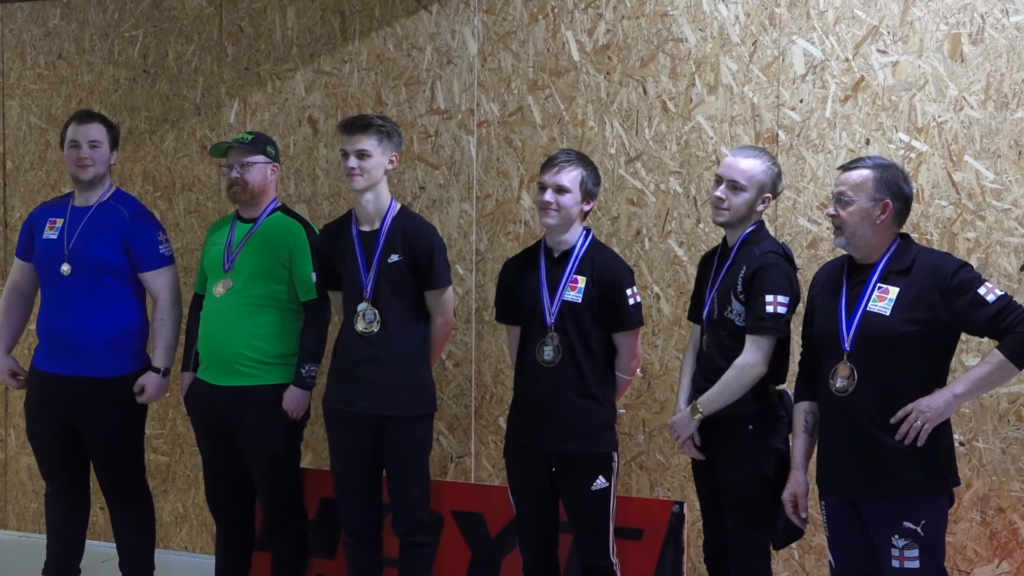 The men's match can be seen here
The total results from the event can be found on ianseo.net