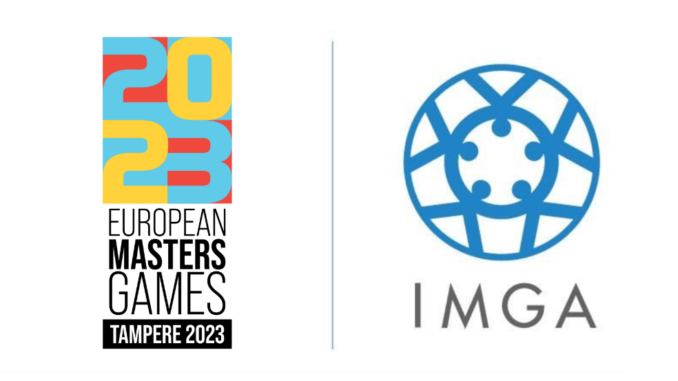 Skráning á Evrópuleika Öldunga opnar í lok september og skráning er opin fyrir alla meðlimi íþróttafélaga BFSÍ óháð getustigi.

Leikarnir verða haldnir að þessu sinni í Tampere Finnlandi. Keppt er í 30+, 40+, 50+, 60+ og 70+ aldursflokkum og í sveigboga, trissuboga, berboga og langboga flokkum. Keppt verður í markbogfimi utandyra (sömu fjarlægðir og reglur og á Íslandsmótum utandyra) og einnig möguleiki fyrir þá sem vilja að keppa í víðavangsbogfimi (það er ekki skylda að keppa í báðum)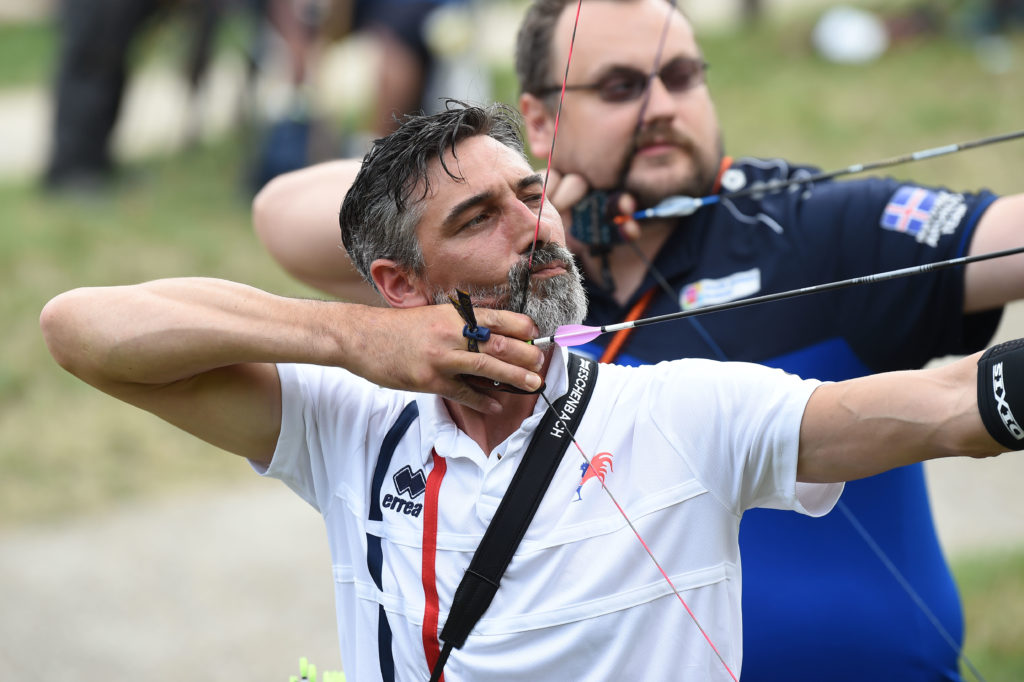 European Master Games (EMG) er einstaklega skemmitlegur viðburður þar sem áhersla margra sem keppa er að meira að hafa gaman og hitta og kynnast öðru fólki í heiminum á svipuðum aldri með sömu áhugamál. Það er þó smá alvara í mótinu þar sem að heimssambandið World Archery gefur út formlega heimsmeistaratitla á World Master Games þá er gert ráð fyrir að Evrópusambandið muni fylgja í þau skref og viðurkenna sigurvegar European Master Games sem Evrópumeistara í öldungaflokkum (Masters).
Bogfimi er haldin 26 júní til 1 júlí á dagskrá leikana.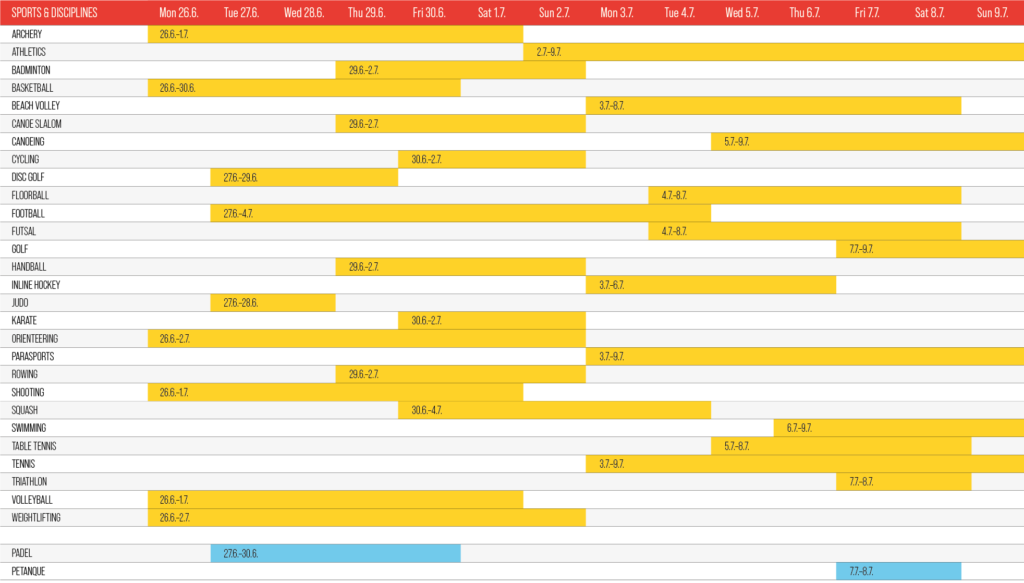 Gert er ráð fyrir nokkrum Íslenskum keppendum í bogfimi á leikunum, en það gæti verið minni þátttaka en 2019 bæði vegna áhrifa kórónuveirufaraldursins og þar sem Evrópuleikar öldunga eru haldnir á sama tíma og Evrópuleikarnir í Póllandi, Norðurlandameistaramót ungmenna og Heimsmeistaramót Ungmenna og verða því án vafa einhverjir Íslenskir öldungar fararstjórar eða annað slíkt á þeim mótum. Ísland hefur átt nokkra verðlaunahafa á Evrópuleikum öldunga m.a. má nefna formann Bogfimisambandsins sem vann silfur í markbogfimi og brons í víðavangsbogfimi í 30+ flokki á síðustu leikum 2019, Astrid Daxböck gerði það sama í 30+ kvenna en öfugt, vann silfur í víðavangsbogfimi og brons í markbogfimi og mynd af Astrid er en frontur mynda albúms öldungamóta hjá heimssambandinu https://worldarchery.smugmug.com/browse . Birna Magnúsdóttir fékk gull á 2019 leikunum í víðavangsbogfimi, væri því hægt að kalla Birnu óformlegan Evrópumeistara 50+? Sjáum til hvort að hún verji titilin að þessu sinni og hann verði gerður formlegur með tilkynningu Evrópusambandsins.
European Master Games eru haldnir á fjögurra ára fresti og því best að reyna að missa af sem fæstum leikum og skrá sig snemma 😉. Fáir Íslendingar sjást í öðrum íþróttum leikana en bogfimi, líklegasta ástæða þess er að lítil áhersla er lögð á öldunga starf í mörgum íþróttum á Íslandi og því líklega flestir öldungar í öðrum íþróttum sem vita ekki af Evrópuleikum Öldunga. (eða öldungarnir okkar í bogfimi á Íslandi eru bara betri hehe)
Frekari upplýsingar um leikana er hægt að finna á heimasíðu 2023 leikana https://www.emg2023.fi/sports/sports-and-disciplines/archery/
Sjá hér fyrir neðan tölvupóst sem barst til áskrifenda fréttabréfa leikana.
🍂REGISTRATION OPEN END OF THE SEPTEMBER🍂
Master, we have a good news. You don't have to wait much longer! 🤩
The official registration for the European Masters Games 2023 opens end of the September. So feel free to start planning your trip to the most memorable sports festival of summer 2023. In the city of Tampere, you will find first-rate sports venues near the city centre.
Pricing info is already available. The entry fee includes example access to the Tampere City Public Transportation, a welcome gift, entry to opening ceremony and other events and special deals and discounts from our partners.
Please, read the EMG2023 terms and conditions before registering. Terms and Conditions will publish soon at webpage. Registrations are done via FuseSport.
Register as an early bird and get a 15% discount on the first 30 days of registration! 🐣
⭐ARRANGE YOUR ACCOMONDATION⭐
We have added more options for accommodation to the EMG website. We have a great selection ranging from rooms in the lively heart of Tampere, to cabins further away from the busy city life where you can peacefully enjoy the region's beautiful nature and lakes. Please book your stay in Tampere well in advance. The accommodation capacity in Tampere is limited.

Take advantage of your hotel-specific EMG2023 booking code or instructions to avail special discounts for your stay.

🐥Be an early bird!🐥 
#masterstogether  
👋🏻
 MEET UP OUR EMG2023 SPORTS CLUBS

👋🏻

 
Meet up our EMG2023 sports clubs!