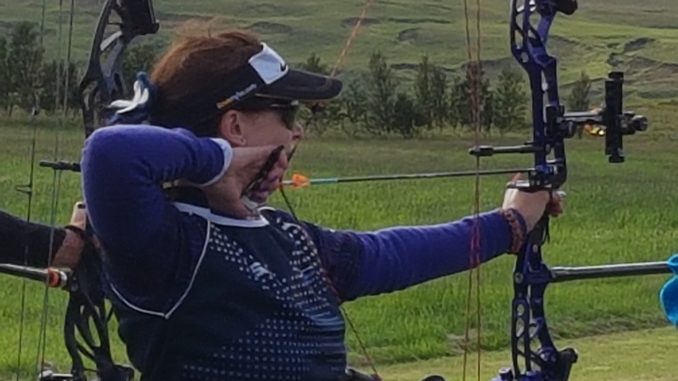 It has been good going so far for the Scottish national archery team all 4 athletes made the semi-finals in the international event at the Icelandic Championships 2019.

Tomorrow all 4 Scottish athletes are in for the gold but they have to win their semi-finals matches first.
Kayleigh Ivanov did a personal best in qualification in an WorldArchery registered event with a score of 603. And earned the right to get the WA Blue target award (we will get that for her 😉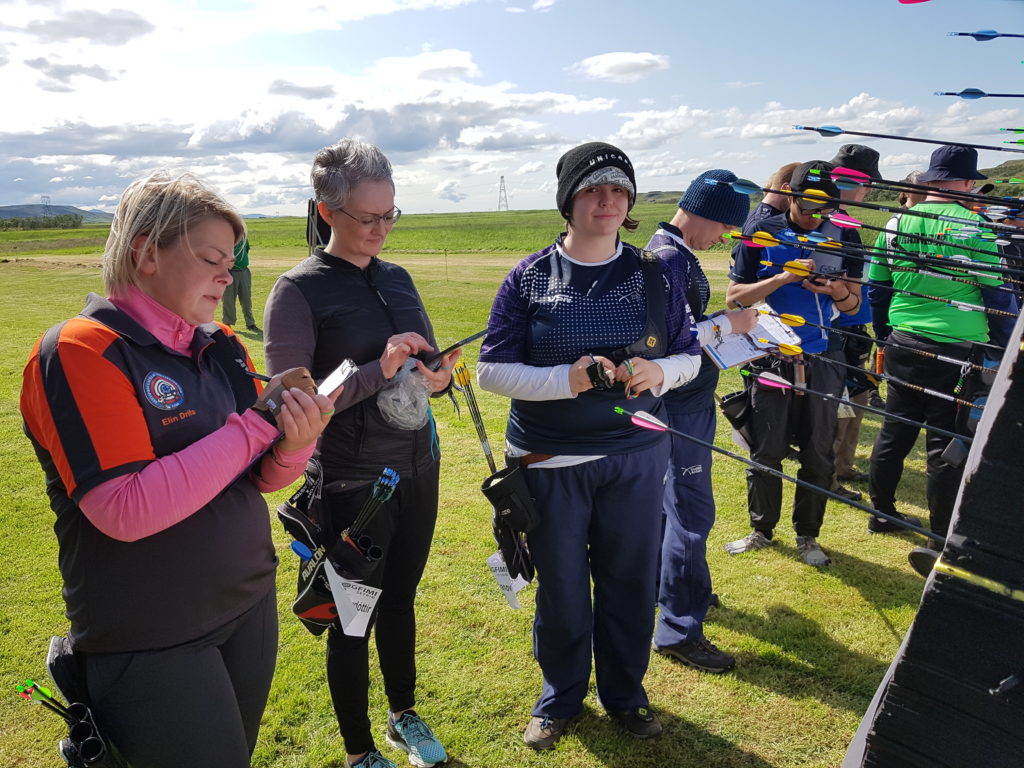 She also had the highest score in Recurve womens qualification at the event. Kayleigh is in the semi-finals tomorrow morning where she will meet Astrid Daxböck from Iceland, winner goes to the gold medal match.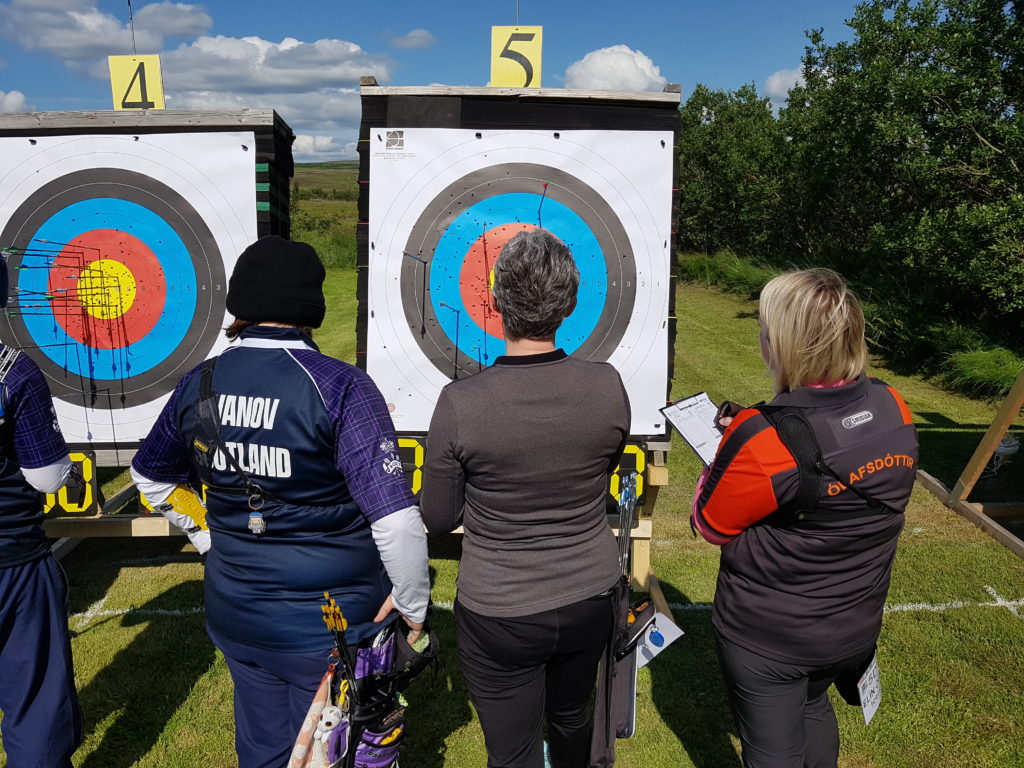 Gilbert Jamieson had the highest recurve score at the event with a score of 613, closely followed by Gummi and Sigurjon from Iceland scoring a 604 and 605.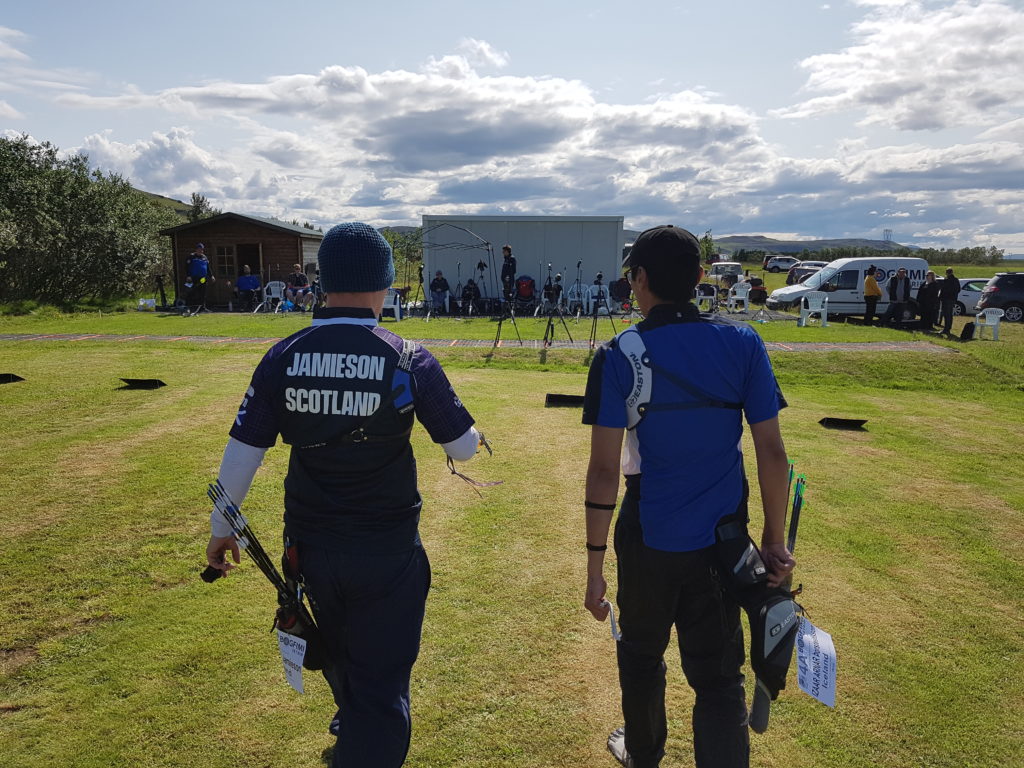 Gilbert won is quarter-finals match against Izaar Arnar Þorsteinsson 6-0. In the semi-finals Gilbert will match up against Haraldur Gústafsson of Iceland (both seen on the photo below), the winner goes to the finals. So Gilbert will pray to the archery god Ullr for good success and shooting tomorrow.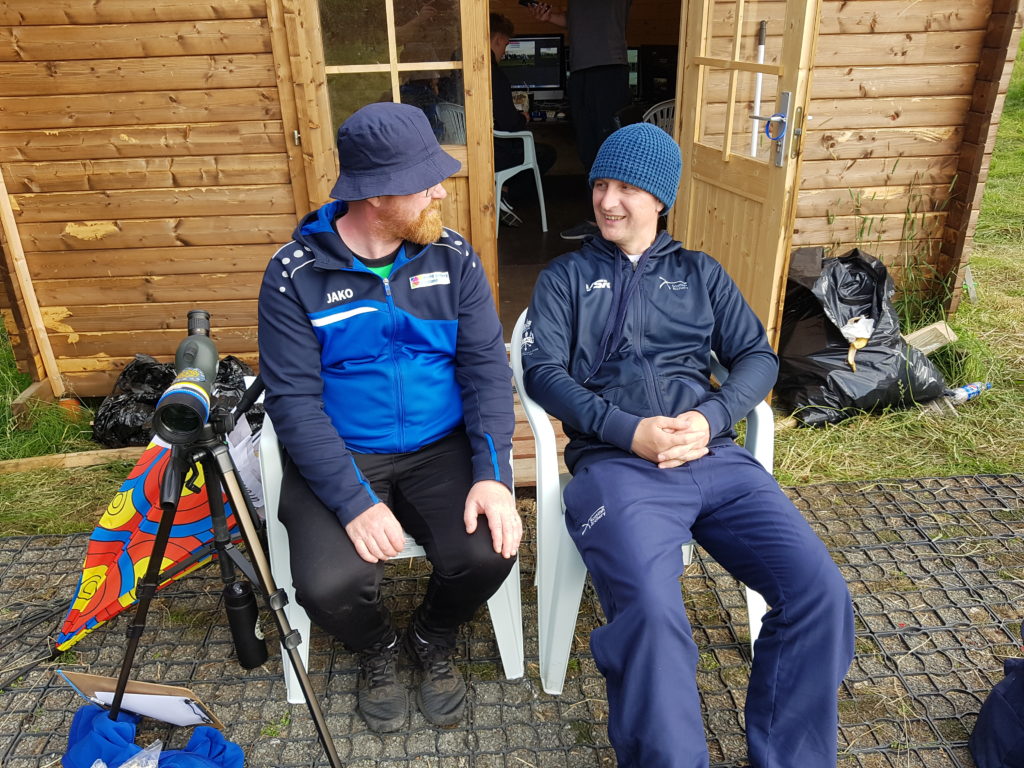 Gilbert and Kayleigh are in the gold medal final for the Recurve mixed team where they will meet up against Sigurjón and Sigríður from Iceland.
Kirsty Robb and Emily Blake had 2 of the highest scores in the Compound women qualification International event with only a 2 point differential between them in score, 639 vs 637 with Kirsty taking the pole position.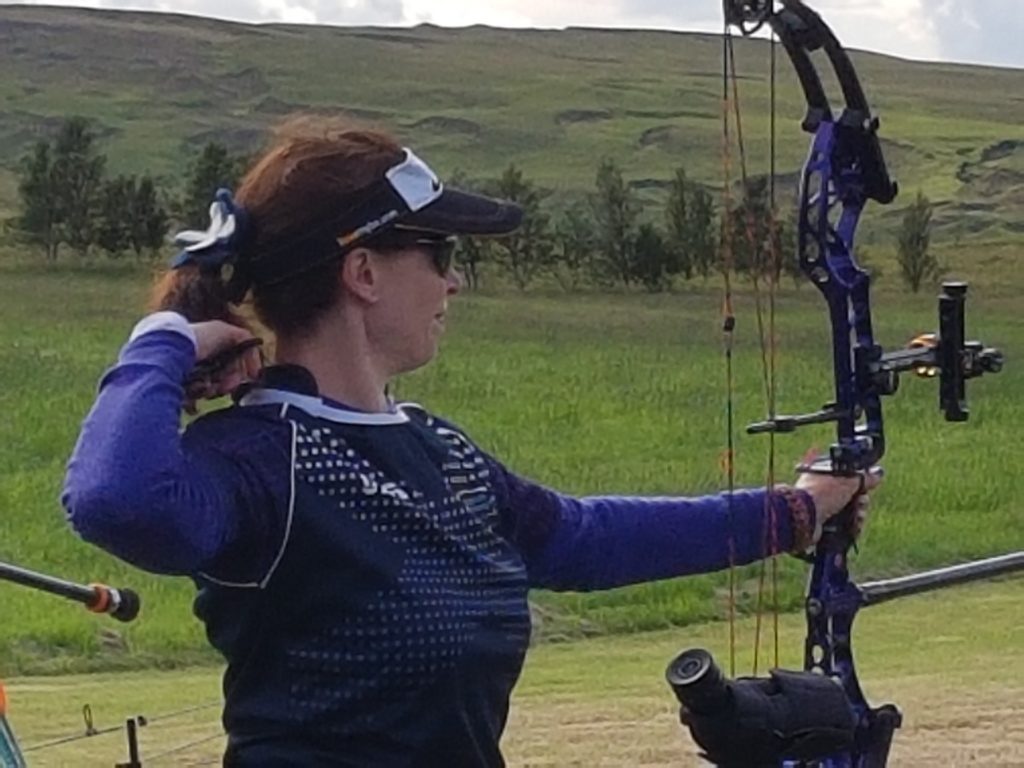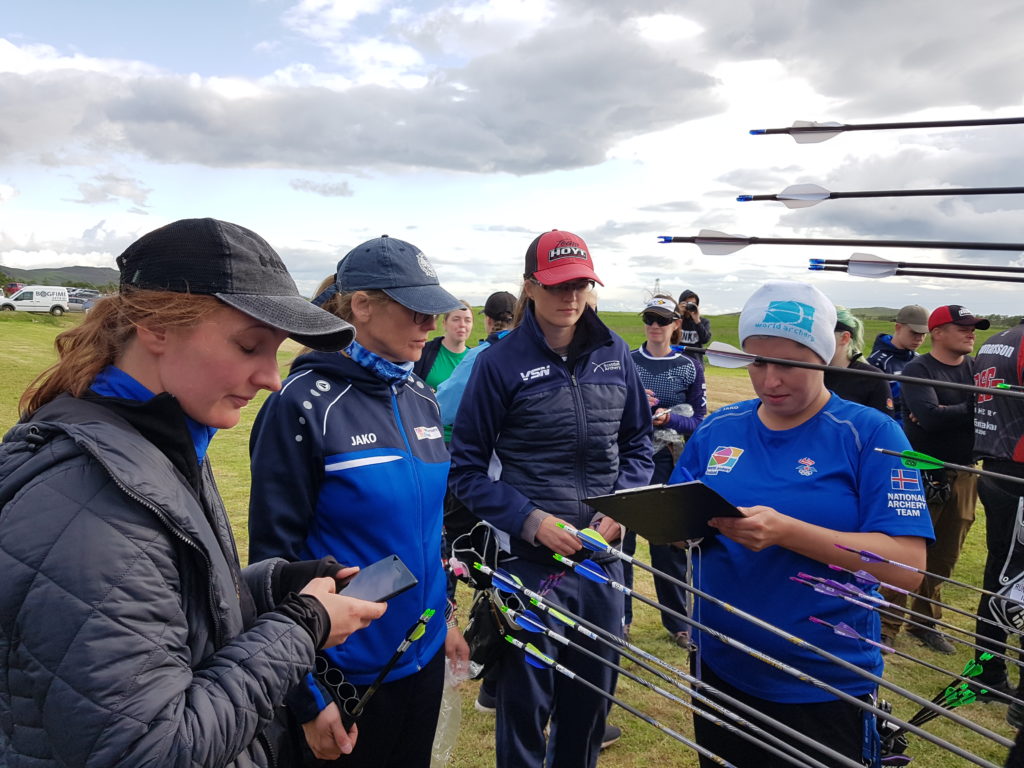 Kirsty beat Sveinbjörg of Iceland 135-103 and Emily beat Eva Rós 136-118 so both Scottish archers will be in the semi-finals tomorrow. Where Kirsty will compete against Ewa Ploszaj from Iceland and Emily will meet Anna María Alfreðsdóttir from Iceland, the winners will compete in the finals at the event. Ewa made the bronze medal final at the Veronica's Cup world ranking event earlier this year and Anna María won bronze at the nordic youth championships a couple of weeks ago, so we expect some hard competition there.
The gold medal finals will be live-streamed individually tomorrow. You can find the live-stream here when it starts. https://www.youtube.com/channel/UCyslF-n8Fh5zwqDLdBVzgvg
Total results can be found on http://ianseo.net/Details.php?toId=5584
Scotland sent a total of 4 athletes to the event with a team manager Alan Martin for The Scottish Archery Federation.