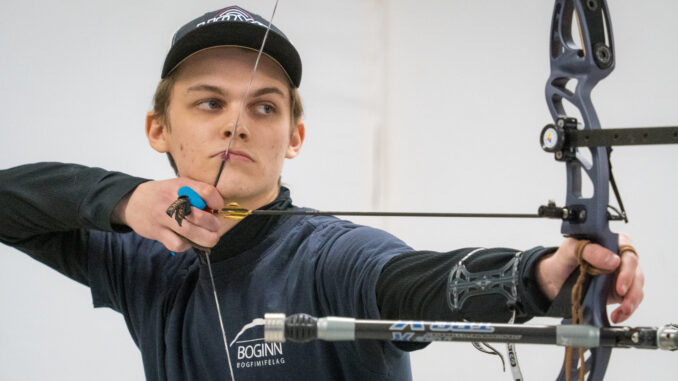 Oliver Ormar Ingvarson won the gold medal at in the international bracket at the National Indoor Championships that was held 25-26 of February in Reykjavik.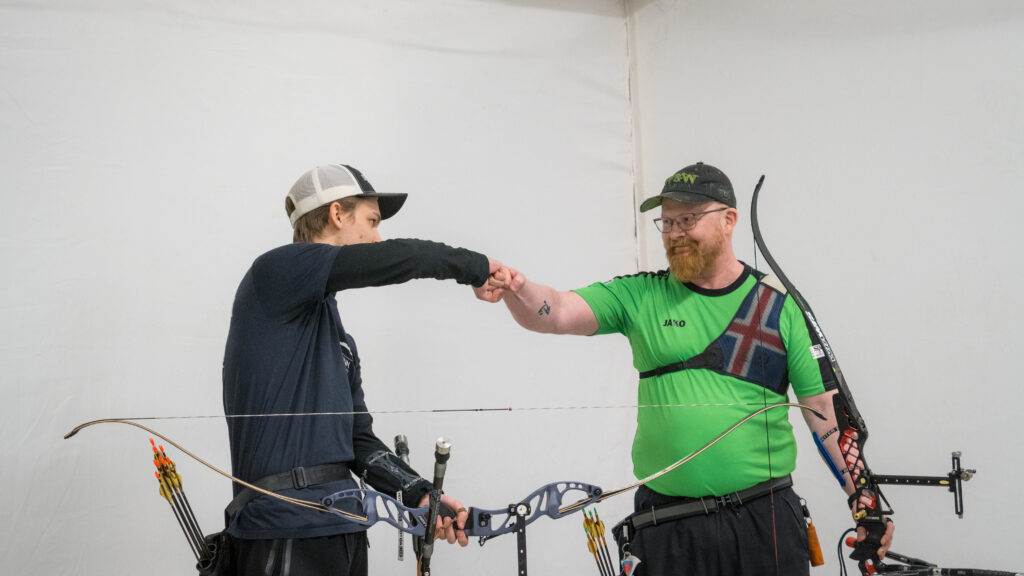 An International bracket is setup at National Championships when international competitors sign up for the event, since foreign athletes cannot compete for national titles in Iceland. Two athletes from the UK signed up in the recurve men's division hence an international bracket called Recurve International Men was added to the schedule.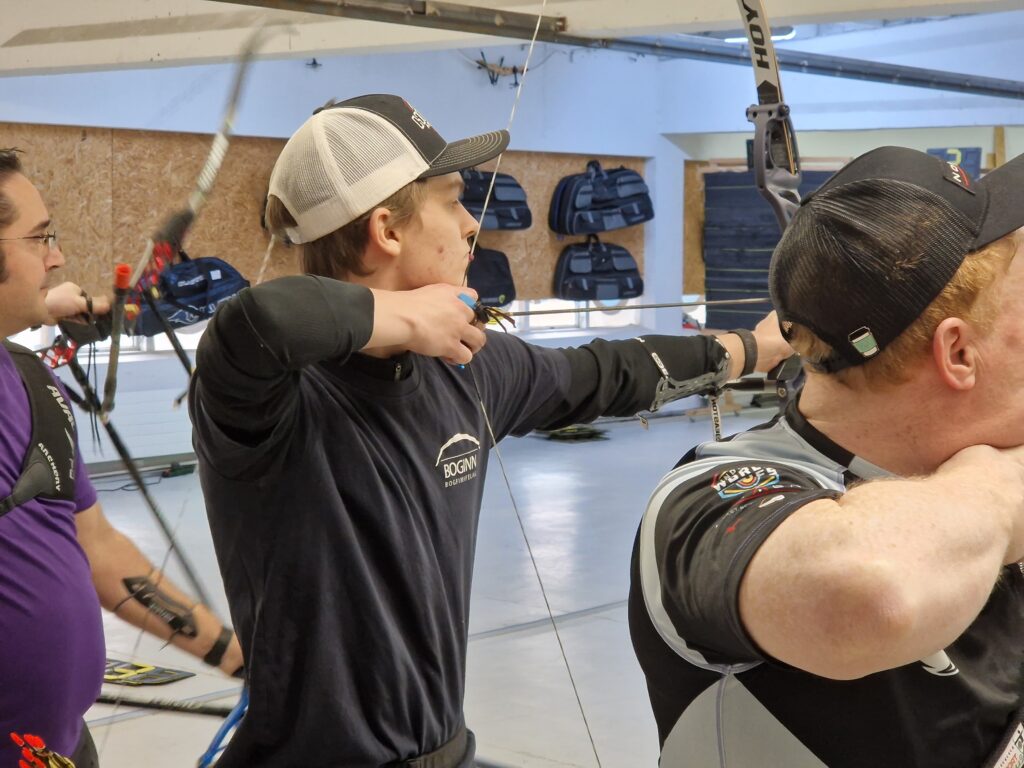 Only the top 8 athletes in qualification made it to the match rounds. Both Oliver and his opponent in the gold medal match Haraldur beat the Brits in the semi-finals, making the gold medal match an all Icelandic affair, and the bronze medal match an all British affair.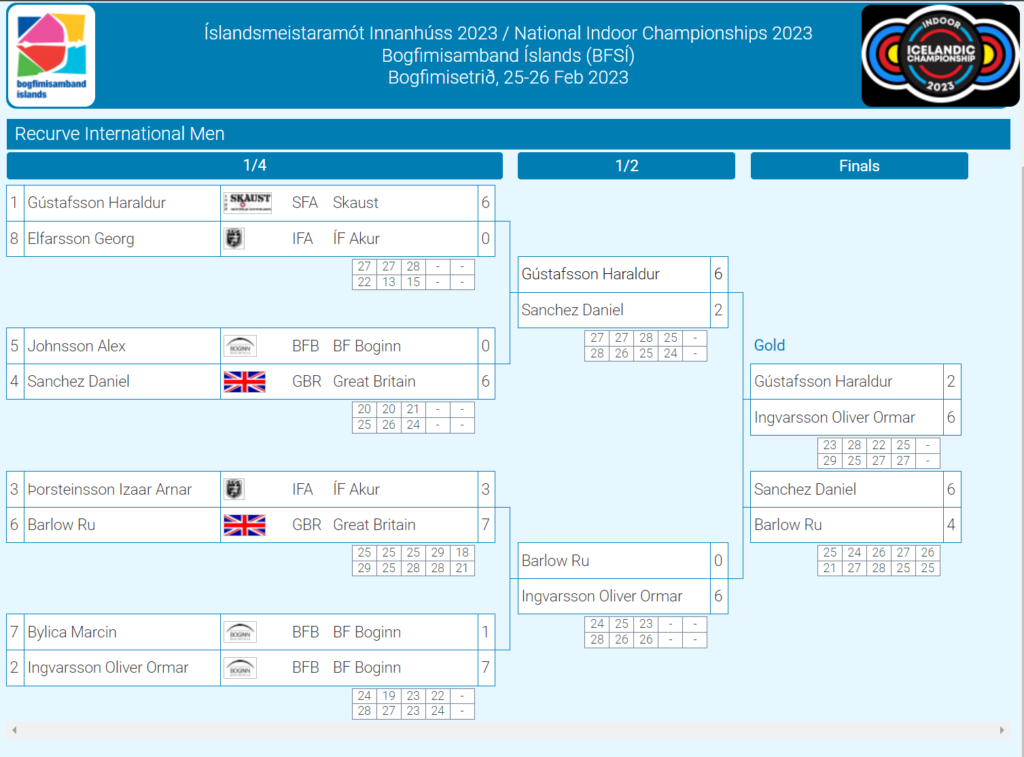 Oliver won the gold medal match 6-2 against Haraldur Gustafsson, on the last arrow Oliver needed an 7 to win and got the arrow into the eight.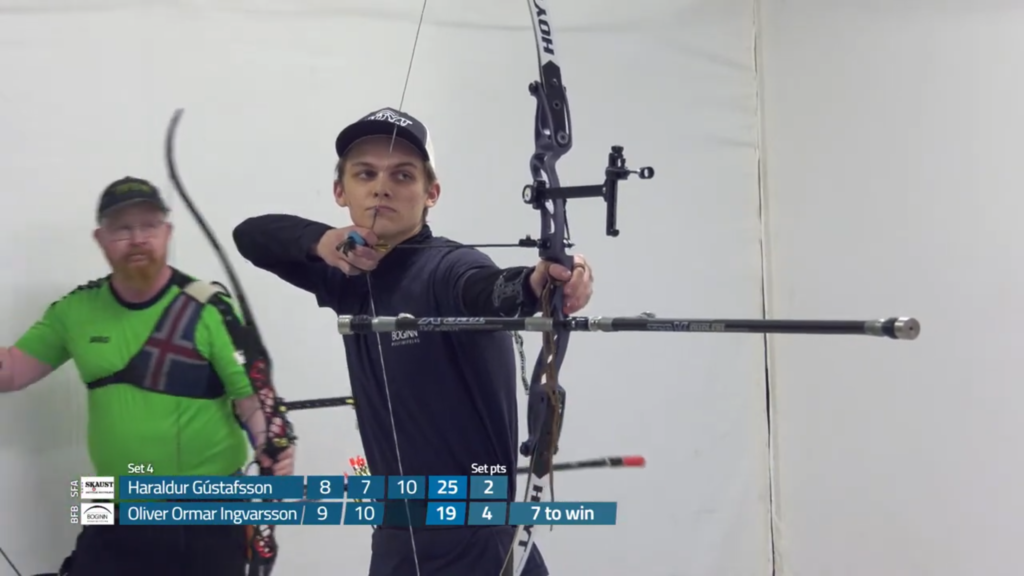 More information about the bronze medal match and the rest of the event can be found in this news article:
Daniel Sanches Pombrol takes the bronze in an exciting match against Ru Barlow at the Icelandic Championships