The Icelandic National Masters Championships were held this weekend (13 nov) at the Bogfimisetrid Archery Range in Reykjavik.

25 participants battled for national titles and as it has been in the past international entries are allowed in all Icelandic National Championships. But since those international competitors cannot officially become Icelandic national champions (since they are not residents) we make an international side bracket where all can compete. We only make the international brackets when there are international participants and this year despite difficulties related to travel because of the pandemic there was one international entry Ru Barlow from GBR competing in Recurve men 40+
In the semi-finals Haraldur secured his path to the gold medal match against Ingolfur with a 6-0, Tomas and Ru tied their semi-finals match so the winner was determined by a shoot off TommiGun VS RuBar. Tomas shot a 9 vs Ru's 8, advancing Tomas to the Gold final and Ru to the bronze final. Ru said that this was his first ever tied match and shoot off.
The Event was also part of the WorldArchery Indoor World Series (IWS), so scores from the qualification rounds will also count towards the "open ranking" in the IWS. https://worldarchery.sport/events/indoor/open-ranking
The Bronze final between Ingolfur Rafn Jonsson and Ru Barlow can be viewed here.
Ru beat Ingo in the bronze match 6-0. This was the first time either of them ever made it to an alternate shooting livestreamed finals match. Although that is not quite true since Ingo has had dozens of them as a judge, but first time as an athlete. Ru regularly shoots for charities like the Motor Neuron Disease Association.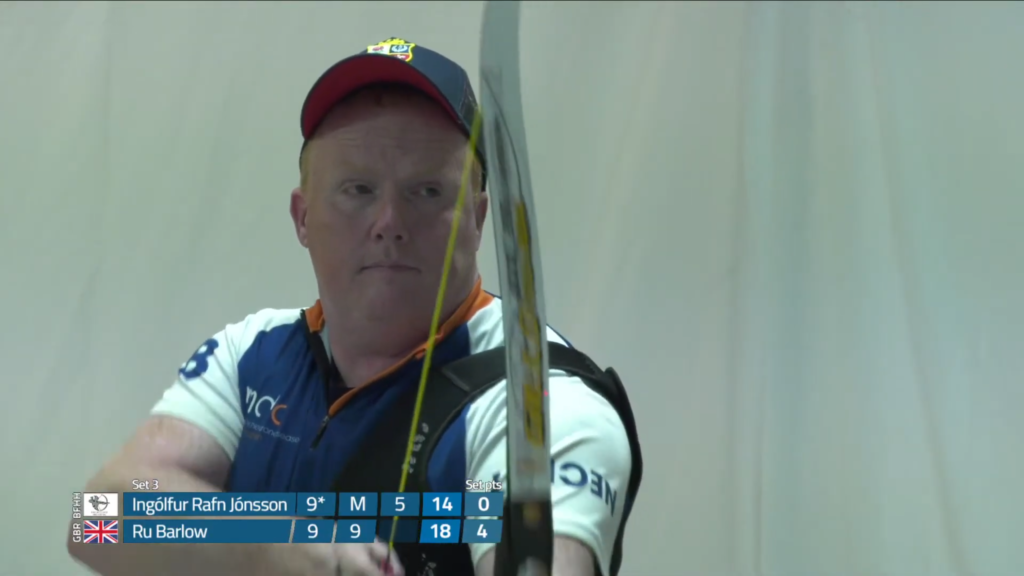 The entire tournament was livestreamed on archery tv Iceland https://www.youtube.com/c/ArcheryTVIceland
The complete results from the event can be found on Ianseo.net https://www.ianseo.net/Details.php?toId=7883
At the recurve national training camp on Sunday, that Ru was allowed to take part in, he vowed that next time he came he would take the Gold and bring an army with him. We said they are all welcome 😊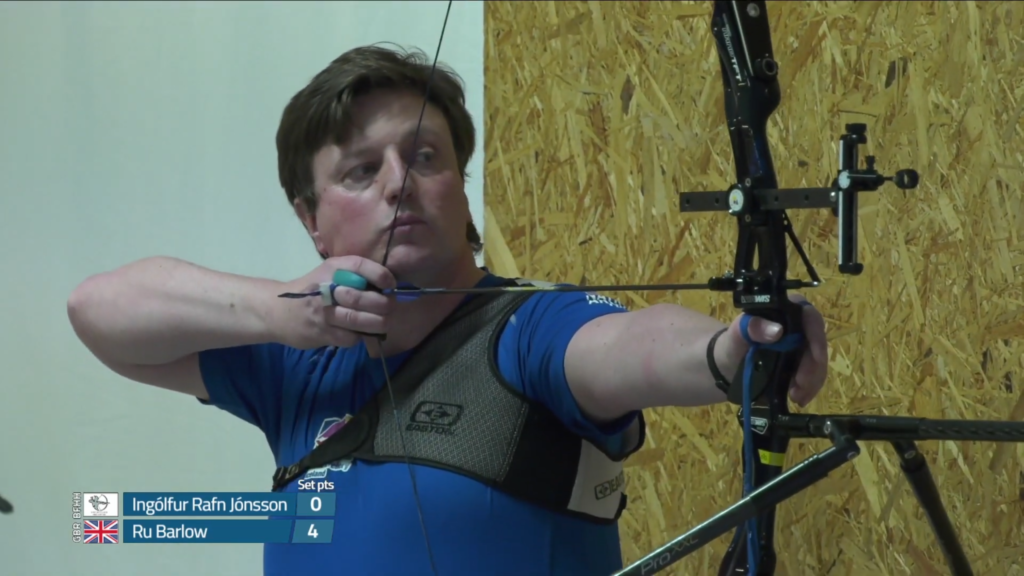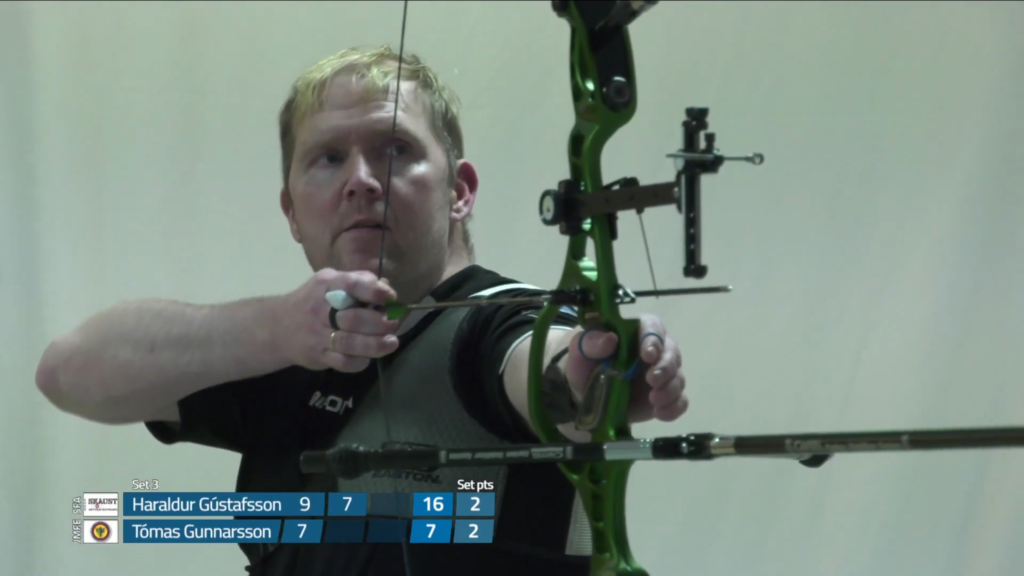 The Gold final between Haraldur Gustafsson and Tomas Gunnarsson (TommiGun) can be viewed here.
It was an even gold final in the international bracket between Haraldur and Tomas that ended after the full 5 sets 6-4. Haraldur's second victory of the day since he also became the National Masters Champion (50+) earlier that day against the same opponent.