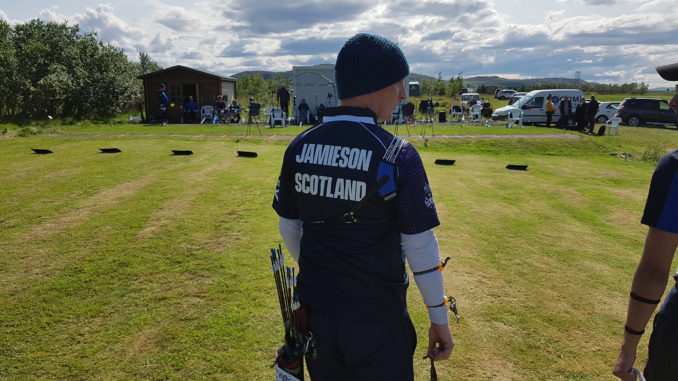 Gilbert Jamieson of Scotland and Gummi Gudjonsson of Iceland tied 5-5 during the gold medal match of the Icelandic Open Championships 2019 so a single arrow shoot off was required to determine a winner.

If you want to know who won Scotland or Iceland you can see the single arrow shoot off below.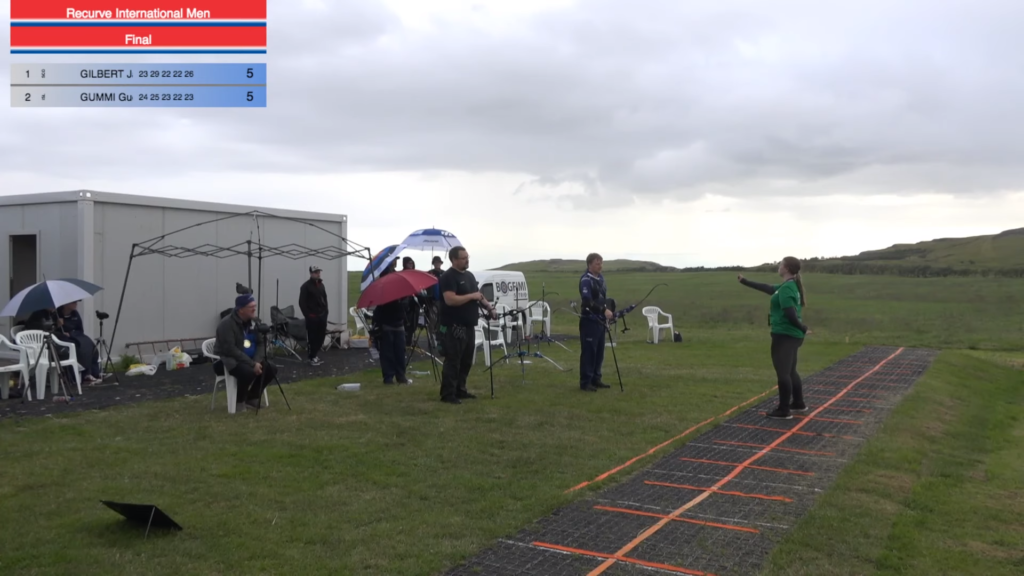 Gilbert had the highest qualification score in the recurve international with Gummi being third with a 9 point difference between them on 72 arrows. 613vs604
Gilbert beat 2 Icelandic archers with a clean board, won both matches 6-0 in the quarter and semi-finals to get the gold medal match.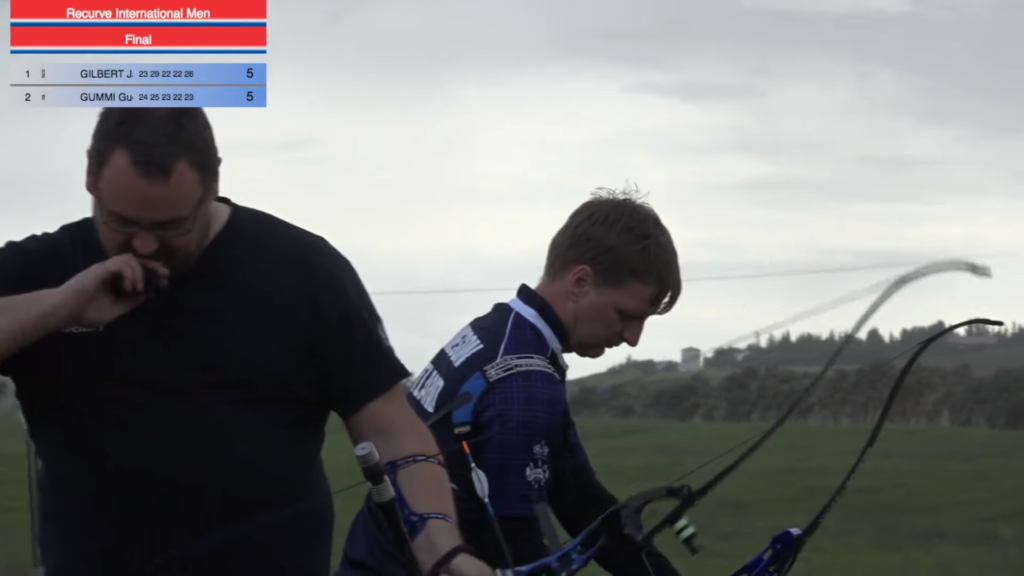 Gummi took the first set and Gilbert the second set leaving them tied 2-2, third set went to Gummi and fourth set they tied so 5-3 going in to the last set of the match. Gilbert couldn't afford to lose any points in the last and he did not and tied up the match 5-5 forcing a shoot off.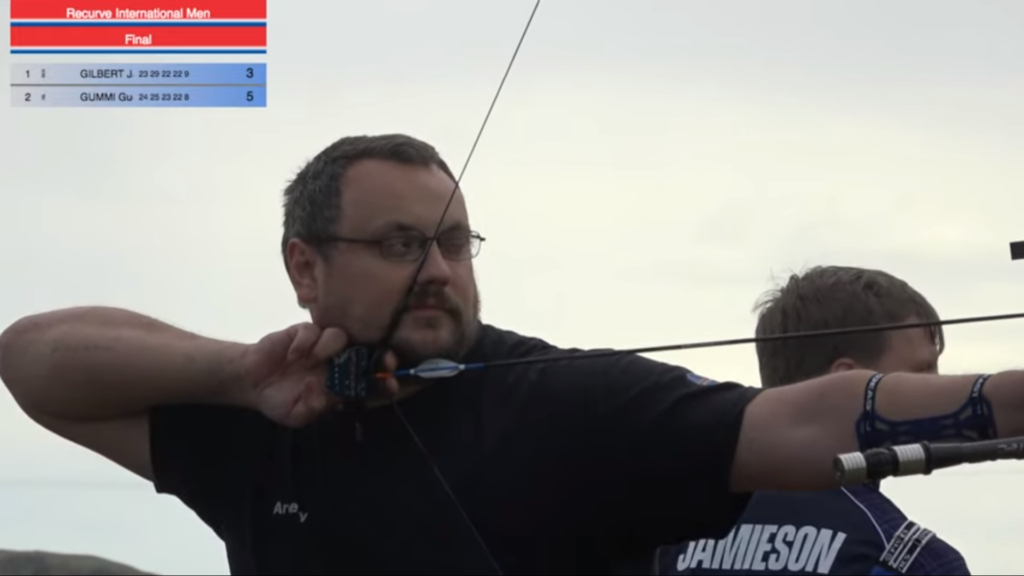 It had started to rain a bit and I think some form of tiredness dementia had started to set in because it had been a long day.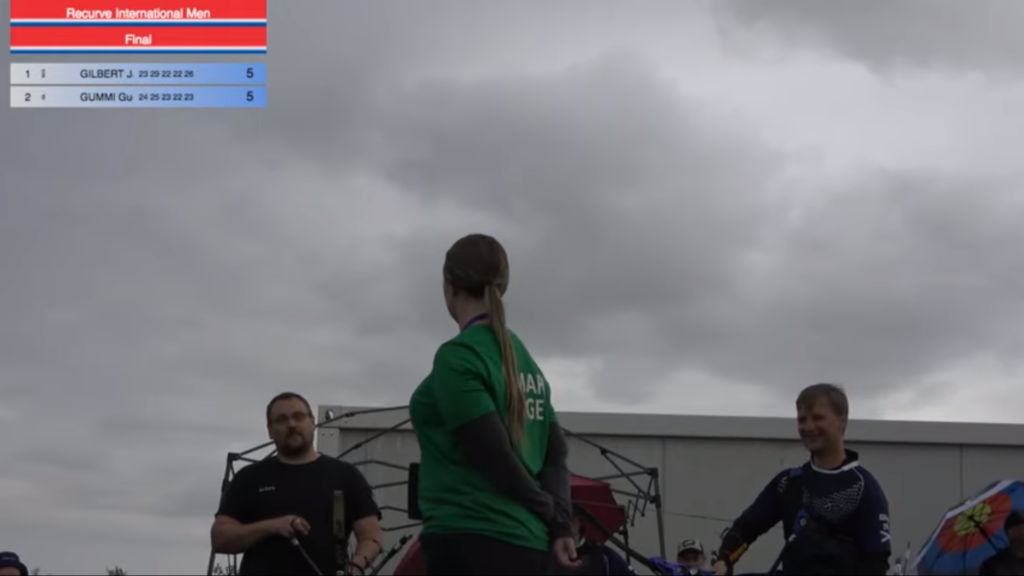 Gilbert was up first and shot the middle of the 8, Gummi needed a better 8 or higher and Gummi shot a 9 taking the recurve international gold by about 4,5cm
You can find the total gold medal match for the recurve international men here.