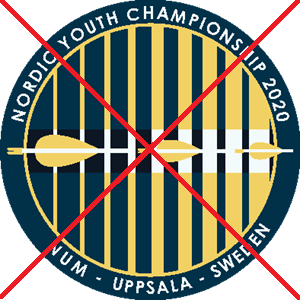 Sænska bogfimisambandið hélt stjórnarfund á sunnudaginn og átti svo fund með mótshöldurum í Uppsala og í sameiningu ákváðu að NUM 2020 yrði aflýst sökum óvissu ástands vegna Covid-19. Póstur þess efnis barst í dag 23.03.2020.

Upplýsingar um aflýsinguna var send fyrir skömmu á íþróttafélög innan BFSÍ og á tölvupóst allra sem hafa skráð áhuga sinn að fara á mótið á bogfimi.is.
Þetta eru ekki skemmtilegustu fréttir og koma sér sérstaklega illa fyrir þá sem geta í síðasta sinn tekið þátt í NUM 2020. BFSÍ ítrekaði að hafa þá einstaklinga einnig í huga við Sænska sambandið við ákvörðunartöku. En BFSÍ skilur afstöðu Sænska sambandsins og mótshaldara og styður ákvörðun þeirra.
En óvissuni er lokið, NUM 2020 í Svíþjóð er aflýst og ekkert Norðurlandameistaramót ungmenna  verður haldið 2020.
Verið er að ræða hvort að NUM 2021 verði haldið á sama stað í Svíþjóð eða hvort að það verði annars staðar. Þegar þær upplýsingar liggja fyrir munu þær upplýsingar vera birtar í mótalista archery.is.
Hér fyrir neðan er póstur um aflýsinguna.
Dear friends

Sweden board and LOC have today decided that we cancel this year edition of NUM. 

But Uppsala are happy to organize it next year instead. If Finland are okay with that, we could either push the schedule forward or jump Finland to get in line again. I know Norway wanted 2022 and that could also be solved in another way of course.

So if You not mind, all, except the unlucky "last year" archers, are welcome to Uppsala and Sweden next year, date and such have to be checked before announced.

We think this is the most fair decision due all can not prepare and its better to close now than even closer.