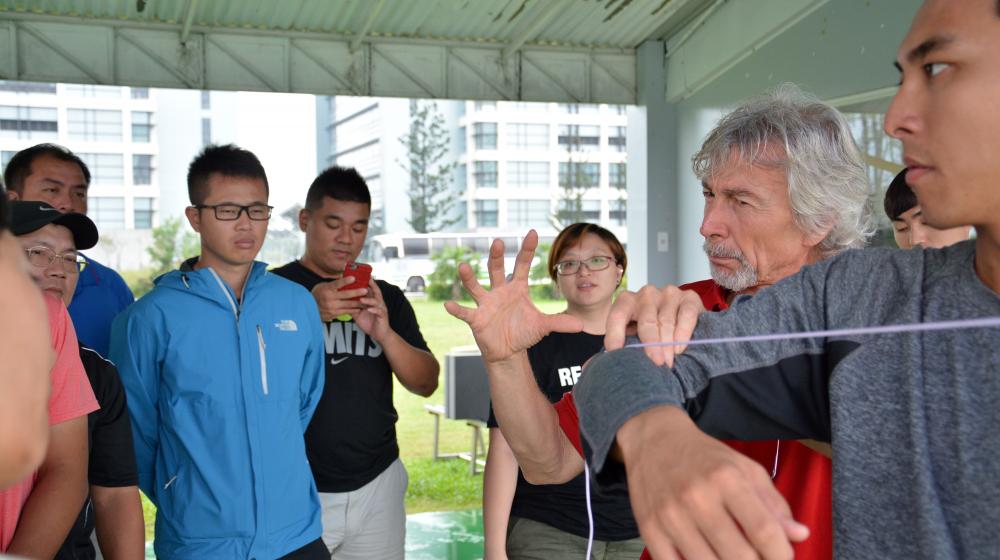 Okkur hjá Archery.is langaði að setja upp könnun til að athuga hvað margir hefðu áhuga á því að taka þátt í Level 1 þjálfaranámskeiði hjá World Archery.

Ítarlegri upplýsingar um kennarann og námskeiðið eru neðst í greininni.
Könnunin er hér fyrir neðan.
Námskeiðið yrði líklega haldið 2017 um sirka mitt ár (eftir því hvenær kennarinn hefur tíma)
Coach Trainer frá World Archery finnst það ekki þess virði að halda námskeiðið ef það eru ekki að lágmarki 8 manns sem myndu vilja taka þátt í því.
Ef við náum að halda World Archery Level 1 þjálfaranámskeið á þessu ári (2017) þá væri markmiðið okkar að fá Coach Trainer aftur árið 2018 til þess að halda World Archery Level 2 þjálfaranámskeið, en þá þyrftum við aftur að vera með að lágmarki með 8 manns sem eru með Level 1 réttindi til að taka Level 2 námskeiðið.
Það er ekkert formlegt aldurtakmark á námskeiðið en það er ekki ráðlegt að vera með yngri en 16 ára á þjálfaranámskeiðinu.
Verðið á námskeiðinu reynum við að halda í lágmarki. Ef við finnum/fáum styrki fyrir því þá vildum við helst að það kostaði fólk 0.kr að taka þátt og við munum reyna okkar besta til að ná því takmarki. En það mun aldrei kosta meira en 10.000.kr per mann ef við fáum enga styrki frá ÍSÍ, Íþróttafélögunum, Héraðssamböndunum osfrv.
Námskeiðið er vika og mikið sem maður lærir bæði sem þjálfari, foreldri og sem íþróttamaður.
Hugsunin var að fá þjálfara til Íslands frá World Archery og Pascal Colmaire sem er hér fyrir neðan hefur sýnt áhuga á að koma og halda námskeiðið. Hann vinnur fyrir World Archery og sér um Development mál hjá þeim. frekari upplýsingar um hann eru hér fyrir neðan.
Pascal Colmaire 
Development and Education Director
A former Physical Education Teacher, Pascal was also national archery champion a dozen times, and European and world champion in team events. Pascal extended his archery career as national coach or technical director in three countries. He has since conducted training camps and coaching courses in all continents and many countries.
As well as developing several training aids and coaching materials, Pascal has been a technical delegate for several international archery events up to the Olympic Games.
Since 2000, Pascal has headed development for World Archery in collaboration with some partners such as Olympic Solidarity, various foundations, continental archery associations and FIDTA – and been in charge of coach education.
Responsibilities:
Coaches and development projects
Management of development and coaching staff, continental liaisons and committees
Equipment assistance program
Managing the collaboration with external development partners
Accreditation and operation of archery centres