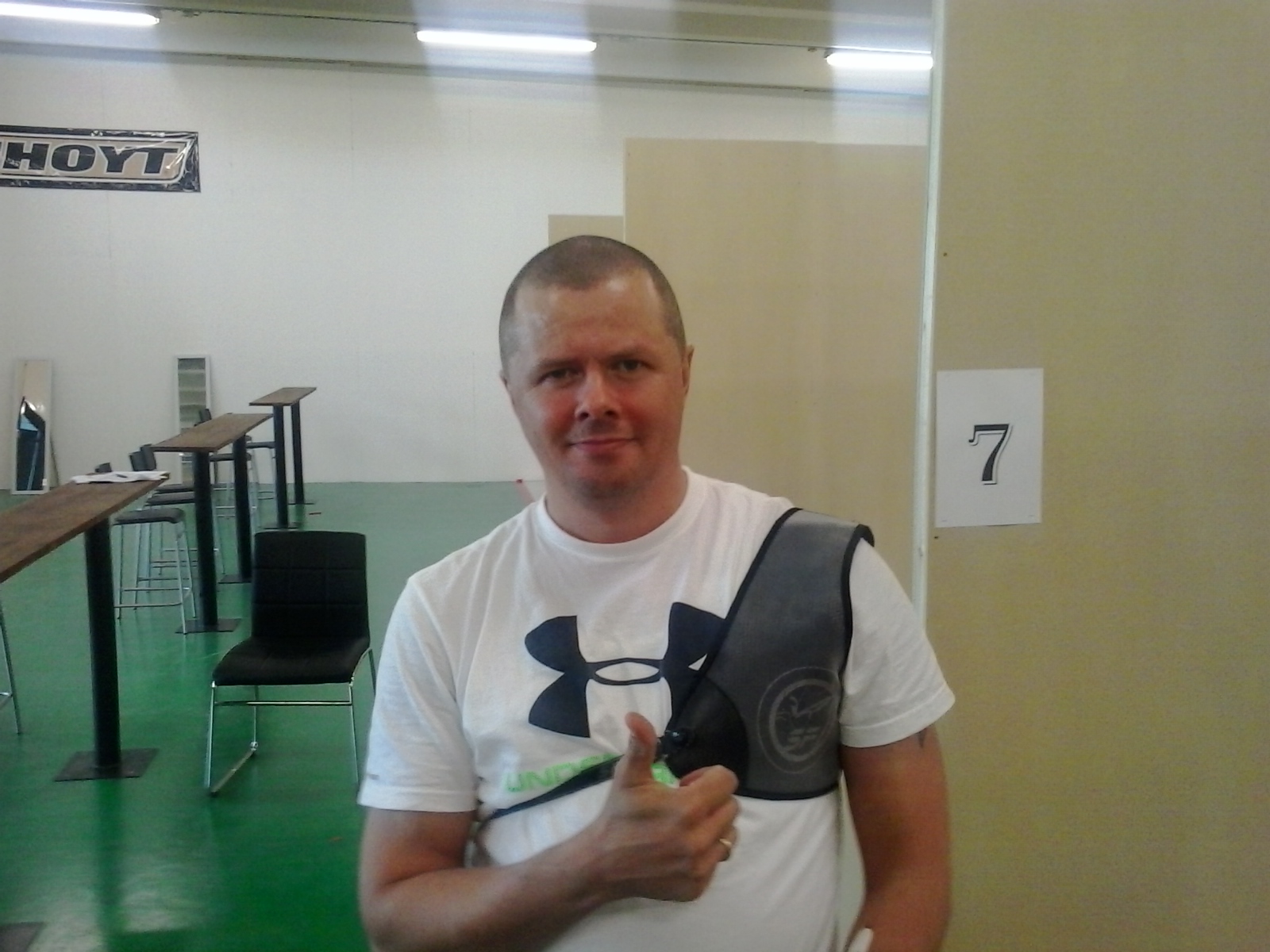 Fréttamaður Archery .is átti stutt spjall við einn vel þekktann bogfimigúrú í Bogfimisetrinu á Akureyri og hér er það sem kom út frá því.
Þú heitir?
Carsten Tarnow
Við hvað starfaðu?
I'm an engineer.
Menntun þín?
An engineer and an electritian
Hvar býrðu og/eða hvaðan ertu?
I live in Akureyri but originally from Denmark
Uppáhalds drykkurinn?
Beer – And smiles
Ertu í sambandi?
Yes I'm married
Hvað hefurðu stundað bogfimi lengi?
Since 1988
Í hvaða bogfimifélagi ertu?
Akur.. Probably
Hver er þín uppáhalds bogategund?
Recurve
Hvaða boga ertu mest að skjóta núna, hvaða tegund og hvaða dragþyngd er hann osfrv?
A Recurve Kaya with 30 # K7 limbs and an actual draw weight of about 36 #
Eftirminnilegasta atvikið í bogfiminni?
Ehhm, from really nice coaching experiences, and the compound world championships
Hvað mætti gera betur í bogfimi á Íslandi?
Better tournaments with higher standards, and better organazation maybe with some sponsors.
Hvað er gert vel í bogfimi á Íslandi?
This –and laughs, I've been mostly inactive since i moved from Denmark so i dont know much about where it is now.
Hver er þinn helsti keppinautur?
Þorsteinn Hjalta and laughs
Hvert er markmiðið þitt?
To find a good level on a Recurve again, and to get to an international level of around 584-590 (indoor)
Um þig (lýstu þér sjálfum í nokkrum orðum, eins og til dæmis þinn besti árangur í bogfimi, hvað finnst þér skemmtilegt að gera eða borða eða hvað sem er sem lýsir þér)?
I like to play, with all sorts of stuff like motorcycles, snowmobiles, archery and golf,, real life games and family.
Eru einhver önnur skilaboð sem þú vilt koma til þeirra sem þetta lesa?
Yeah, everyone should feel free to come to me for advice and help.
Dettur þér einhver önnur skemmtileg spurning sem mætti vera á þessum spurningalista?
No!